— Professional —
Dog Walking, Pet Sitting &
Overnight Stays
Miami Beach
The Litter Sitter Pet Services is a local pet care company servicing sunny Miami Beach, FL (and surrounding areas) created with the intention of providing quality care for our furry friends as well as peace of mind for our clients while you work late, travel or simply need a helping hand!
Here at TLS we offer personalized and customized care for each individual pet from the comfort of your own home while still keeping to your pets day-to-day routine.
Have a Question or Want to Check Our Availability?
Fill out our Inquiry Form
Personalized Care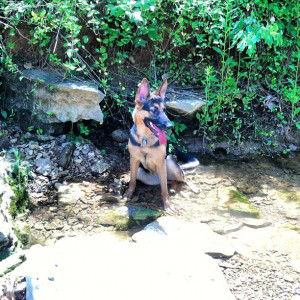 Yes! We strongly believe that each pet is unique and requires different levels of interaction those of which can't always be met within a "one size fits all" way of thinking! If you have a very active dog that requires longer walks then longer walks they'll get until we feel they're pooped! Making sure that your pet is satisfied and happy during each visit is our number one priority!
Being one of the ONLY dog walking and pet care companies in the Miami Beach area to offer this service structure is one of the many reasons why clients choose us!
We offer:
Dog Walking
Cat Sitting
Pet Sitting for Small Animals & Exotics
Overnight Stays (in your home)
Hotel Pet Services
Pet Transportation
Dog Park Trips
Cage Free Boarding
How we differ from the competition:
Licensed, Bonded and Insured
Private Dog Walks
Quick & Easy online scheduling
Last Minute Reservations
Personalized service
Daily updates via email (photos included!)
All inclusive services
Disaster/Emergency Provision
AFFILIATIONS